The Organization
Inspired by the efforts of Lucas Fiorella, our mandate is to connect students suffering, and who are unsure or unable to ask for help, with other students willing to help or listen. 
We seek to:
Inspire all students to be more aware of the signs of depression and other mental health-related issues among their peers.

Help remove the stigma surrounding mental health-related illnesses and increase the dialogue surrounding causes and prevention.
Work in concert with existing mental health and student service organizations operating on campuses across Canada in order to augment existing efforts and infrastructure.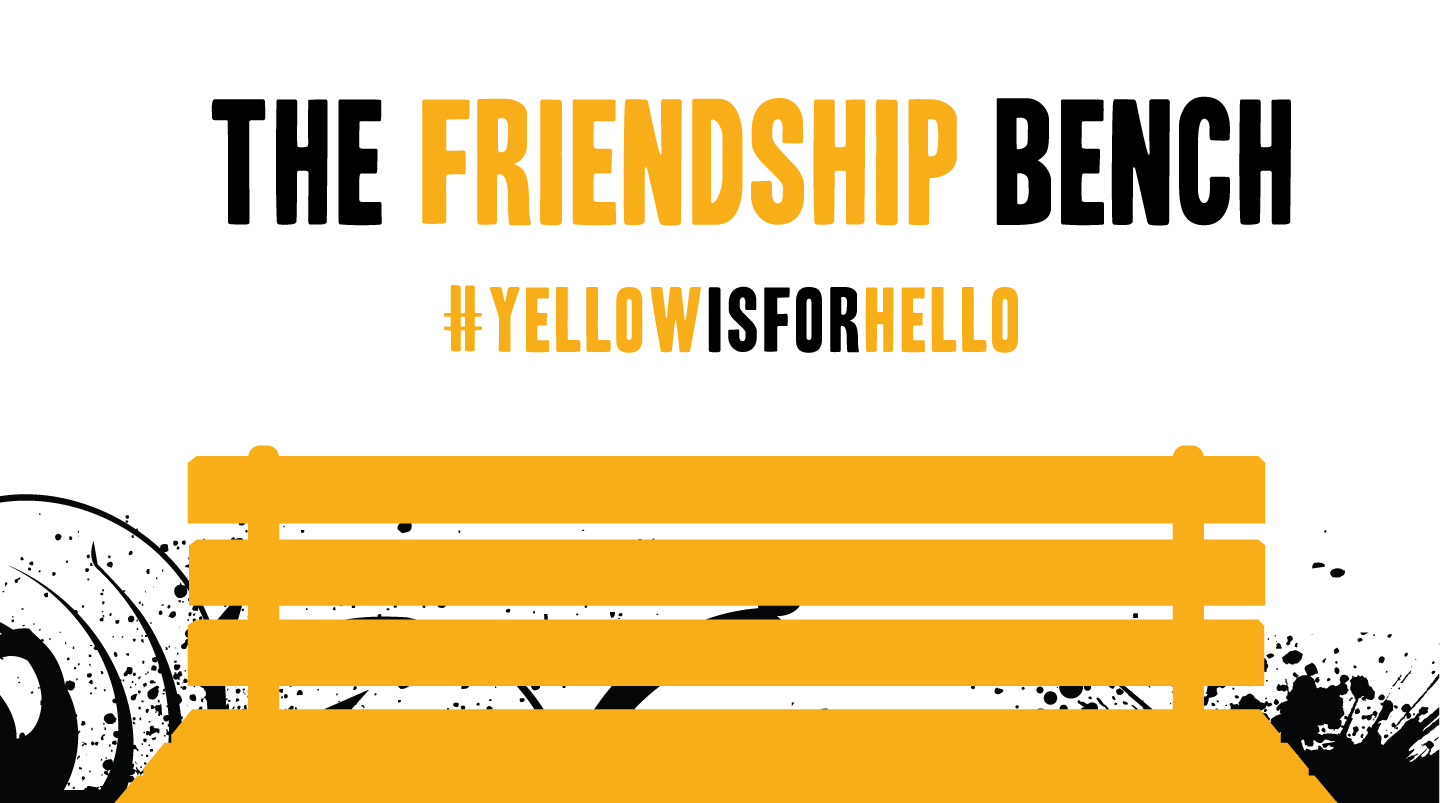 The Yellow Bench
The organization's volunteer staff through its fundraising efforts, and working in concert with existing mental health support groups, will build and install a yellow bench on secondary and post-secondary campuses across Canada.
The yellow bench will serve as a visual reminder of the importance of mental health awareness and conversations among students.  Further, each bench will feature a URL where students can quickly access on-campus and Provincial mental health and suicide-prevention services.
It will also contain the #yellowisforhello hashtag, which will encourage students to discuss mental health awareness in their favourite social media networks while reminding them of its purpose. Getting the help you need or making the difference in the life of someone struggling starts with a simple "hello."
The bench was chosen to act as our icon because it doubles as a place where students may congregate to meet new friends, to seek help or to simply be there for other people. In this manner, students who may not be able to express their need for help or sense of loneliness can do so in a non-verbal manner.
The funding goal for each installation is $5,000, which provides the following program:

delivery and installation of a branded bench* featuring a URL offering students awareness and educational resources about campus life and mental health.

inclusion of on-campus associations and support along with Provincial resources that offer professional help

 $1,000 donation* to the campus student services group focused on mental health awareness, education, and support

branded gear and social media support for on-campus mental health support groups*

an on-campus lecture(s) by Sam Fiorella who, through his son's story and experience, will highlight the causes of student stressors, how to ask for help, and how to offer help
*The project revenue will be disbursed as follows:
variable cost of bench (size, material, construction or landscaping required, delivery, installation, indoor/outdoor, etc. ). The final bench cost is determined with cooperation from school and local support group. After that cost is paid:

cash donation to the school's mental health group/program (minimum $1,000)

social media, web site, branded swag, contests, etc. to support the local support groups for a full year

on campus lectures
Where the bench can be built and delivered for a smaller free, more funds will be with directed to the on-going awareness and support we provided the school.  This will enable us to build ongoing programs that will keep the conversation going and be there when people reach out for help.